Most electronic devices these days connect to computers via USB ports – cameras, printers, scanners, dongles, hard drives, etc. No wonder, there are so many different kinds of USB cables around.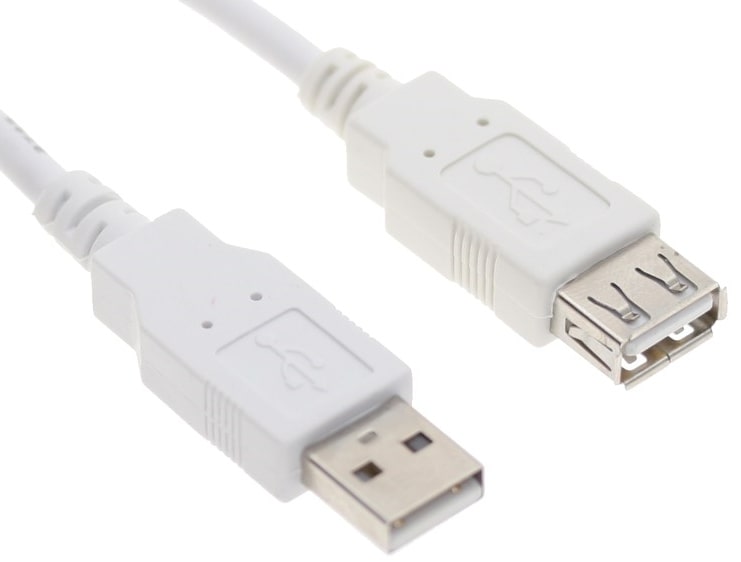 A-B cables are meant for connecting to your computer USB 2.0 or 1.1 devices, while Type A Male to Male USB cables support USB 2.0, USB 1.1 and USB 1.0 too. The speed of data transfer via Type A Male to Male cables for USB 2.0 devices can reach 480 Mbps.
However cables, like any hardware solutions, have certain limitations. The maximum length of USB 2.0 cables is 5 meters or 16.4 feet, for USB 1.1 low-speed devices (keyboards, mice) it is 3 meters or 9.9 feet. This is not much considering the way our computers are placed at home or at work – would 5-meter cable be enough for you to reach a device placed in the next room or a cubicle? Unlikely.
There must be a way to go about this constriction? There is, and not one, but two:
• USB Active Extension Cables
• USB over Ethernet Software
USB Active Extension Cables
Let us start with another hardware solution. USB 2.0 Active Extension Cables increase the length of a device without any signal loss or potential problems. Active electronics enhance the signal for better performance over distances.
You can link USB Extension cables together thus increasing the length of your USB peripheral's cable up to more than 24 meters or 80 feet.
USB over Ethernet software
​​Now, the software solution to the problem is called USB over Ethernet. The application allows you to reach the contents and functionality of remote USB devices over network – Ethernet/ LAN/ WAN/ Internet – as if it were plugged directly into your local computer. USB Network Gate is compatible with a wide range of devices including hard drives, keyboards, webcams and speakers, printers, scanners, etc.
USB Network Gate shares USB over TCP/IP network, i.e. USB port activity is intercepted and redirected over TCP/IP network.
This is how you use the application:
1. Download and install USB Network Gate on a computer that shares a USB device (server) and a computer that needs to access it remotely (client).
2. Launch the application on the server side, you will see a list of devices available in the system, locate the one you need and click 'Share' next to it.
&3. Now, open USB Network Gate on the client side. The app should display the shared device, click 'Connect' to access it.
4. USB Network Gate helps you make most of your USB devices in an easy and efficient way.