The ADS Dual Link CardBus is a combination of FireWire and USB 2.0 CardBus adapter, with two high speed USB 2 ports and two IEEE 1394 FireWire ports (6-pin & 4-pin).
The ADS Dual Link CardBus will add two 1394a FireWire ports (a 6-pin and a 4-pin) to your Windows laptop making it a 1394 laptop notebook making a high performance FireWire 400 IEEE-1394 peripherals easily accessible. This means digital video camcorders, webcams and FireWire hard drives.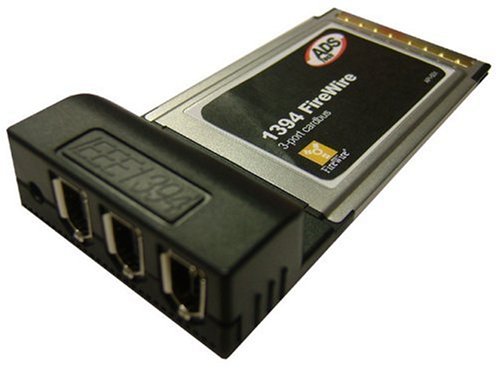 Two Hi-Speed USB 2.0 ports
With the ADS Dual Link CardBus your laptop is also getting two USB 2.0 ports. The FireWire USB 2.0 Adapter offers the maximum 480 Mbits/s of a USB 2.0 speed.
Thanks to its combined qualities it adds FireWire (400Mbps) and USB 2.0 (480Mbps) interface to your laptop.
Offers support for USB 2.0 and 1394 devices, such as CD-RW/DVD ROMs, external drives, hubs, digital camcorders (Sony, Canon, Panasonic, Sharp, JVC, etc.) and cameras, etc.